OUR SERVICES
Helping keep events running smoothly since 1998
Production Runners
Site Runners
Hospitality Management
Stage Towel Rental
About Austin Production Runners
Our Motto is, "Early is on time, and on time is late."
Welcome to Austin Production Runners. Your online resource for the industries best production runners in the Country. Since 1998 our three founding members, who now we consider family, Kim, Erik and Frank have built a solid professional foundation in which we hold ourselves and crew to the highest standers in the Country.
Our promise to your Tour is to provide you with the best experience while you are in Austin. We guarantee timely and safe transportation of your artists and crew. We have a fleet of vehicles for your comfort and tour size. We carry liability insurance policy's on all of our runners to insure your safety while you are in Austin. Each of our runners has passed a background check and have clean driving records. We are also pleased to report we have had zero incidents in our 18 years of running in Austin. Currently we have a solid crew that exceeds 100 nationwide runners that can be available within an hour's notice.
MEET OUR TEAM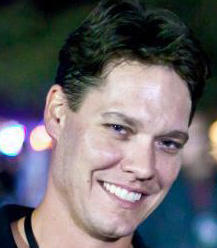 We offer free quotes for any of our services